Johnny Lujack, a former Notre Dame football star who led the Fighting Irish to three national championships in the 1940s and won a Heisman Trophy, died Tuesday, the school announced.
Lujack was 98.
He was a superstar quarterback widely considered to be one of the greatest Notre Dame players of all time. He was a two-time unanimous All-American selection who won the Heisman in 1947. 
He led the Fighting Irish to titles in 1943, 1946 and 1947. He was also a letterman in baseball, basketball and track.
CLICK HERE FOR MORE SPORTS COVERAGE ON FOXNEWS.COM
Notre Dame quarterback Johnny Lujack, left, receives the Heisman Memorial Trophy from Wilbur Jurden, president of the Downtown Athletic Club, in New York Dec. 10, 1947. (AP Photo/Jacob Harris, File)
The school said he died in Naples, Florida, after a brief illness. Amy Schiller, his granddaughter, said he had recently entered hospice care after having been in good health until a few weeks ago.
"He was not only a legend in Notre Dame football and the sports world, he was a legend as a father and grandfather and great-grandfather," she said.
Author John Heisler, who has written a dozen books about the football program and is a former associate athletic director, remembered Lujack fondly.
UAB HEAD COACH TRENT DILFER WARNS AGAINST TRANSFER PORTAL TAMPERING: 'IT'S CHEATING'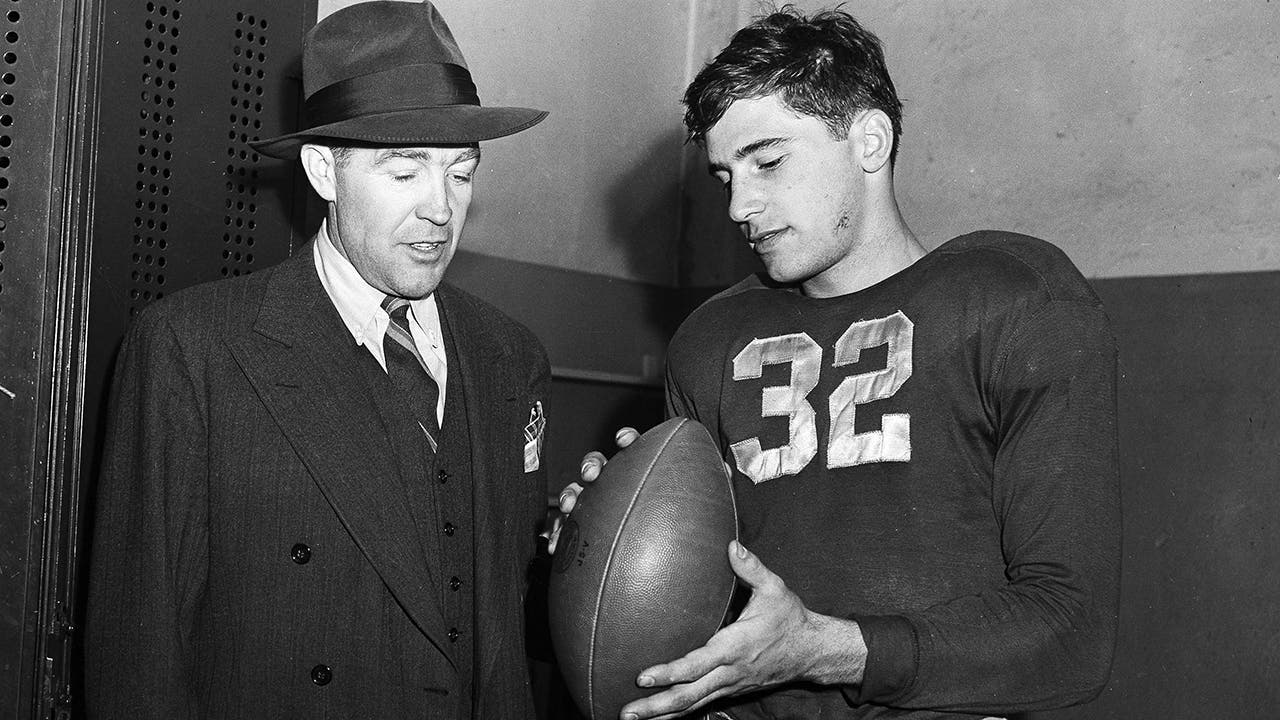 Notre Dame football coach Frank Leahy, left, and Johnny Lujack, right, in the locker room after the Fighting Irish's 20-0 victory over Army in New York Nov. 6, 1943. (AP Photo/Harry Harris)
"Even by Notre Dame standards, you always felt he was larger than life," he said. "Part of that comes with winning the Heisman Trophy, part comes from being a quarterback at Notre Dame and part comes from the sheer force of his personality."
Lujack played a few seasons in the NFL. He was the No. 4 overall pick of the Chicago Bears in the 1946 draft. He led the NFL with 2,658 passing yards and 23 touchdown passes in 1949.
He was a two-time Pro Bowler and was a first-team All-Pro selection in 1950. In the 1950 season, he set a record at the time with 11 rushing touchdowns by a quarterback.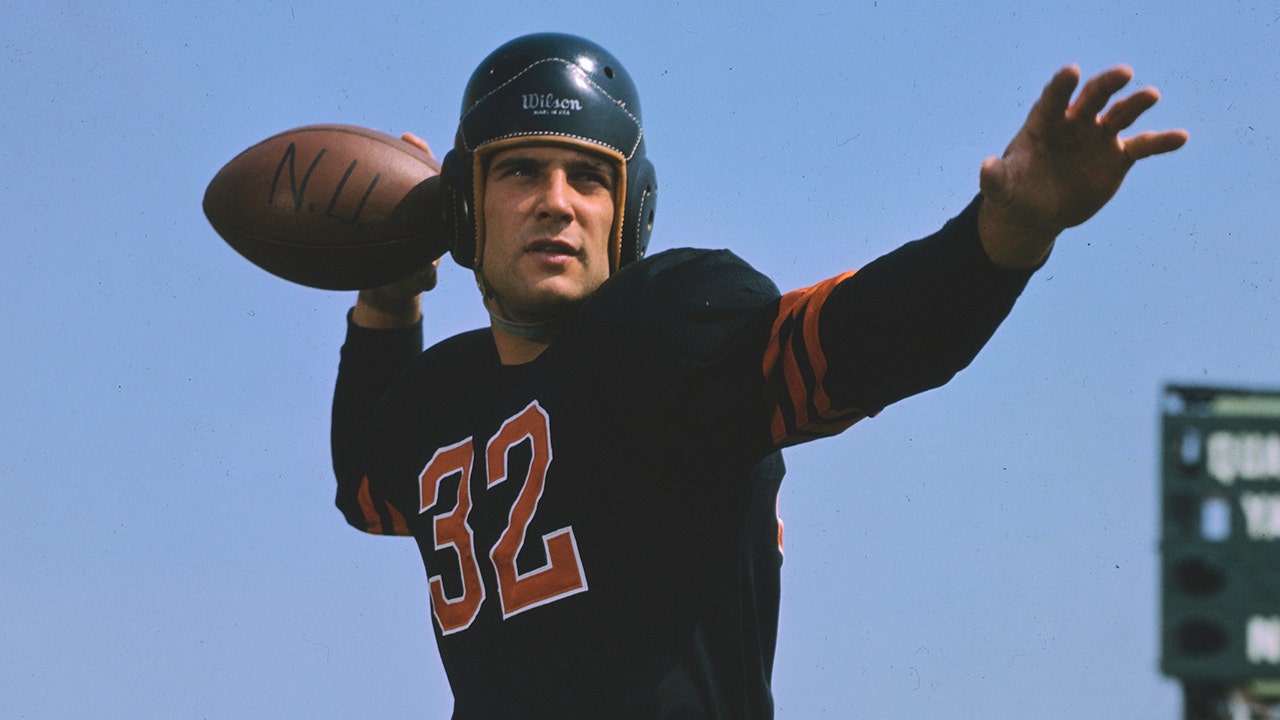 Johnny Lujack poses for a photo. (Getty Images)
CLICK HERE TO GET THE FOX NEWS APP
"Lujack is survived by his children, Mary and Jeff. His wife, Patricia Ann 'Pat' passed away in 2022. The couple was married for 74 years. Johnny and Pat's daughter, Carol, passed away in 2002," Notre Dame said in a news release.
The Associated Press contributed to this report.
Ryan Gaydos is a senior editor for Fox News Digital.