The Los Angeles Angels are taking a huge risk.
They have reportedly decided to not trade Shohei Ohtani and become buyers at the trade deadline.
The risk? Ohtani is a free agent at season's end, so they could be losing him at the end of the year for nothing.
But Sports Illustrated reports that Los Angeles will take the gamble, despite fielding offers for the two-way superstar.
CLICK HERE FOR MORE SPORTS COVERAGE ON FOXNEWS.COM
Los Angeles Angels designated hitter Shohei Ohtani (17) hits a home run during the fourth inning of a baseball game against the Chicago White Sox in Anaheim, Calif., Monday, June 26, 2023.  (AP Photo/Ashley Landis)
The Angels will reportedly try to add some pitching alongside Ohtani and expect things to turn when Mike Trout returns from his injury — also alongside Ohtani.
The Angels entered play Wednesday 4.0 games out of the final wild card spot with their 52-49 record but will now look to break their eight-year postseason drought. Ohtani entered the major leagues in 2018 and has not made the postseason.
Ohtani has said he wants to start winning. Despite all his talent, the Angels have not done that. So, Ohtani could look to ink a deal elsewhere. Considering that Ohtani will likely command the first $500 million deal in baseball history, the Angels could get a boatload for Ohtani, even if he's just a rental. But clearly, they value trying to win, rather than selling off a once-in-forever talent.
Even former New York Yankees ace CC Sabathia recently told Fox News Digital that the Angels should trade Ohtani to "try to get as much back as possible, especially if you think he's gonna walk." But Los Angeles seemingly disagrees.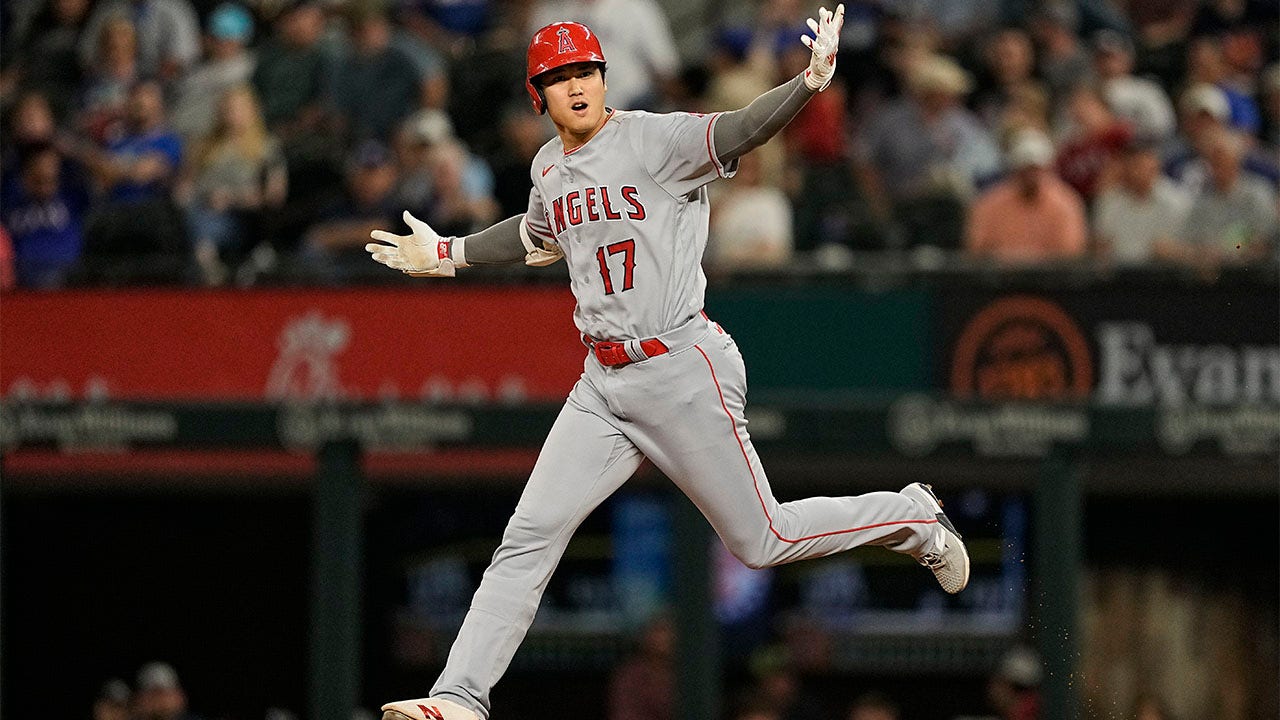 Los Angeles Angels' Shohei Ohtani runs the bases after hitting a two-run home run during the 12th inning of a baseball game against the Texas Rangers, Monday, June 12, 2023, in Arlington, Texas.  (AP Photo/Sam Hodde)
MLB COMMISSIONER ROB MANFRED GETS CONTRACT EXTENSION AFTER OWNERS VOTE
Dubbed the "Japanese Babe Ruth," he has more than lived up to his billing since coming to MLB. He was named the American League Rookie of the Year with a .285 average and .925 OPS while pitching to a 3.31 ERA and striking out 11 batters per nine innings. He became the first player in MLB history to hit at least 20 home runs and strike out at least 60 batters in the same season.
Ohtani underwent Tommy John surgery before the 2019 season, which kept him from pitching that year. He suffered another injury in 2020 that limited him to pitching in just 1.2 innings.
But he was the unanimous AL MVP in 2021 with 46 homers — the third most in baseball — and 100 RBIs with a .965 OPS. He also recorded a 3.18 ERA, which was the eighth-best mark in the AL among pitchers with at least 130 innings thrown.
Last year, his 2.33 ERA was the sixth-best in baseball, his 11.9 K/9 was the highest in the American League and his .875 OPS was the 10th-highest in the majors, proving that the previous year was no fluke. If it weren't for Judge's record-breaking 62 home run last season, Ohtani would have won the MVP again. Last season, he became the first player in MLB history to qualify for both the batting and ERA titles.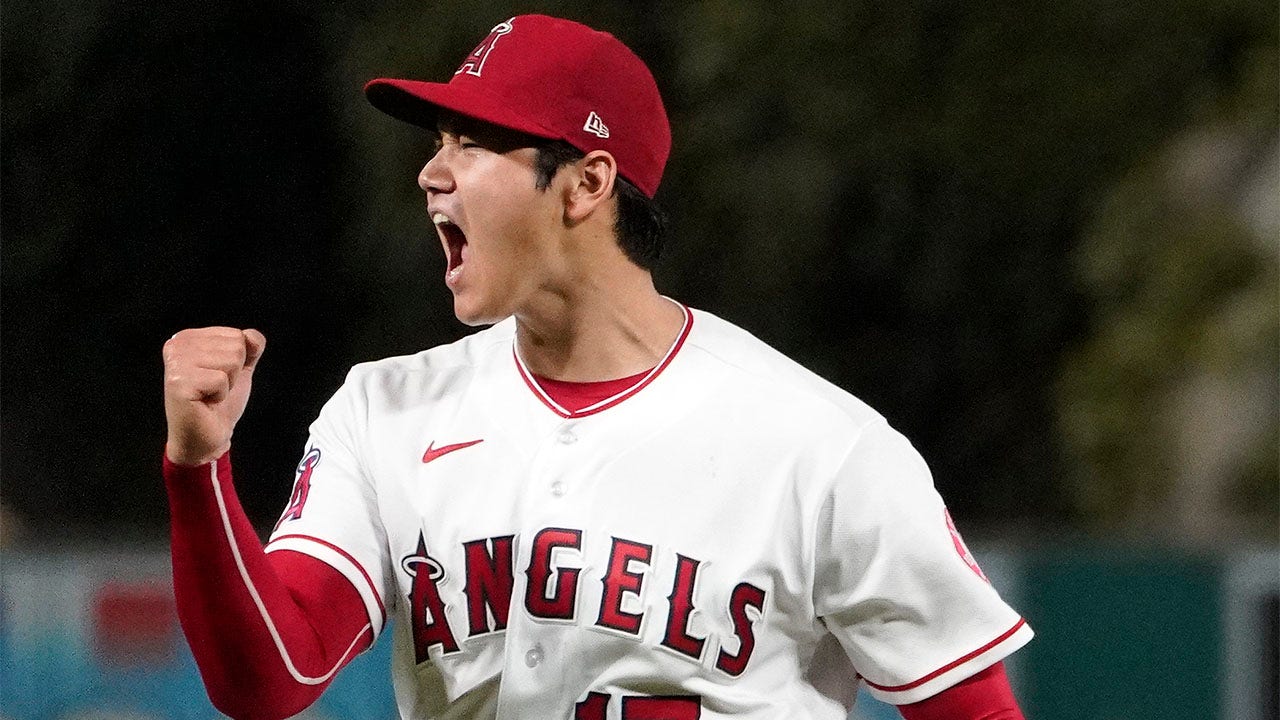 Los Angeles Angels starting pitcher Shohei Ohtani celebrates after striking out Houston Astros' J.J. Matijevic to end the top of the sixth inning of a baseball game Wednesday, July 13, 2022, in Anaheim, Calif.  (AP Photo/Mark J. Terrill)
CLICK HERE TO GET THE FOX NEWS APP
A blister on his finger has hampered him in recent starts. Ohtani owns a 3.71 ERA this year, but he's thrown to a 7.71 figure in his last three outings. However, he's the best hitter in baseball this year. 
Entering Wednesday, his 36 home runs, .668 slugging percentage, and 1.066 OPS all lead the majors, his 62 walks are the most in the AL, and his .299 average is 10th in baseball.