An outbreak of Salmonella linked to ground beef has sickened 16 people in the Northeast and hospitalized six others, according to the U.S. Centers for Disease Control and Prevention. 
The agency said nine people who had taken ill were from New Jersey, with others in New York, Connecticut and Massachusetts.
Investigators are working to identify the source of the ground beef, and all of those who remembered the type of ground beef they ate and where they bought it reported eating 80% lean ground beef purchased from ShopRite locations. 
Ground beef is the only common food people reported eating, although there has not yet been a recall.
LISTERIA OUTBREAK KILLS THREE ADULTS IN WASHINGTON STATE, HEALTH DEPARTMENT CONFIRMS
Ground beef is displayed for sale, April 1, 2017, at a market in Washington. Federal health officials said Tuesday, July 25, 2023, that ground beef contaminated with salmonella has sickened at least 16 people, including six hospitalized, in four Northeastern states. (AP Photo/J. Scott Applewhite)
Recent illnesses may not yet be reported, as it usually takes three to four weeks to determine if a sick person as part of an outbreak. 
Furthermore, the true number of sick people in this outbreak is also likely much higher than the number reported because many people recover without medical care and are not tested for Salmonella.
"We are aware of the CDC's notice and we are assisting as investigators seek to identify the origin of the reported cases. It's important to note that no recall has been issued and ground beef products can be safely consumed when they are prepared to the recommended proper cooking temperature of 160 degrees Fahrenheit," ShopRite told FOX News in an email on Wednesday. "Customers should also know that all of the ground beef sourced by ShopRite comes from USDA inspected facilities and includes instructions for safe handling and proper cooking."
Ground beef is a known source of Salmonella illnesses, and any ground beef can have germs.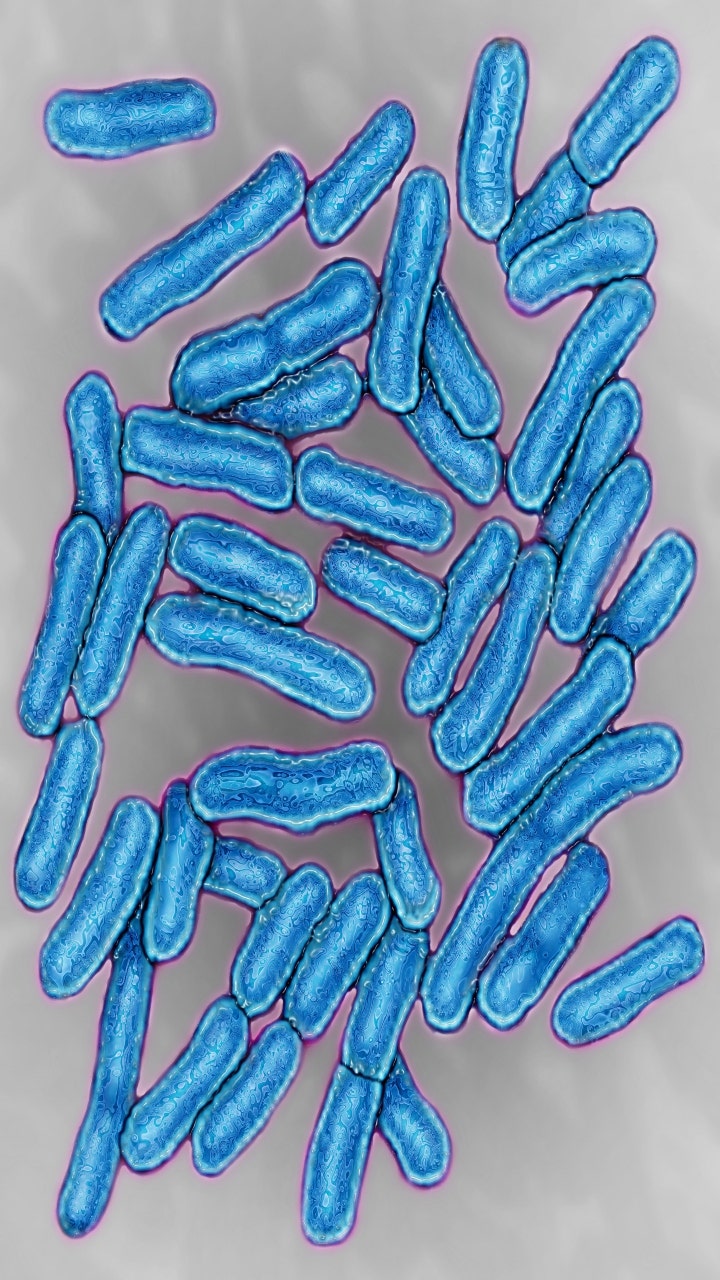 Salmonella bacteria responsible for Salmonella on May 10, 2017. (BSIP/Universal Images Group via Getty Images)
HOW TO PREVENT AND TREAT ILLNESSES THAT AQRE MOST COMMON DURING THE SUMMER MONTHS
Salmonella germs live in the intestines of people and animals and can be spread through contaminated food, water, food preparation surfaces and unwashed hands.
Such germs are killed when ground beef is cooked to an internal temperature of 160 F. 
Symptoms of Salmonella typically start six hours to six days after swallowing the bacteria and include diarrhea, fever and stomach cramps.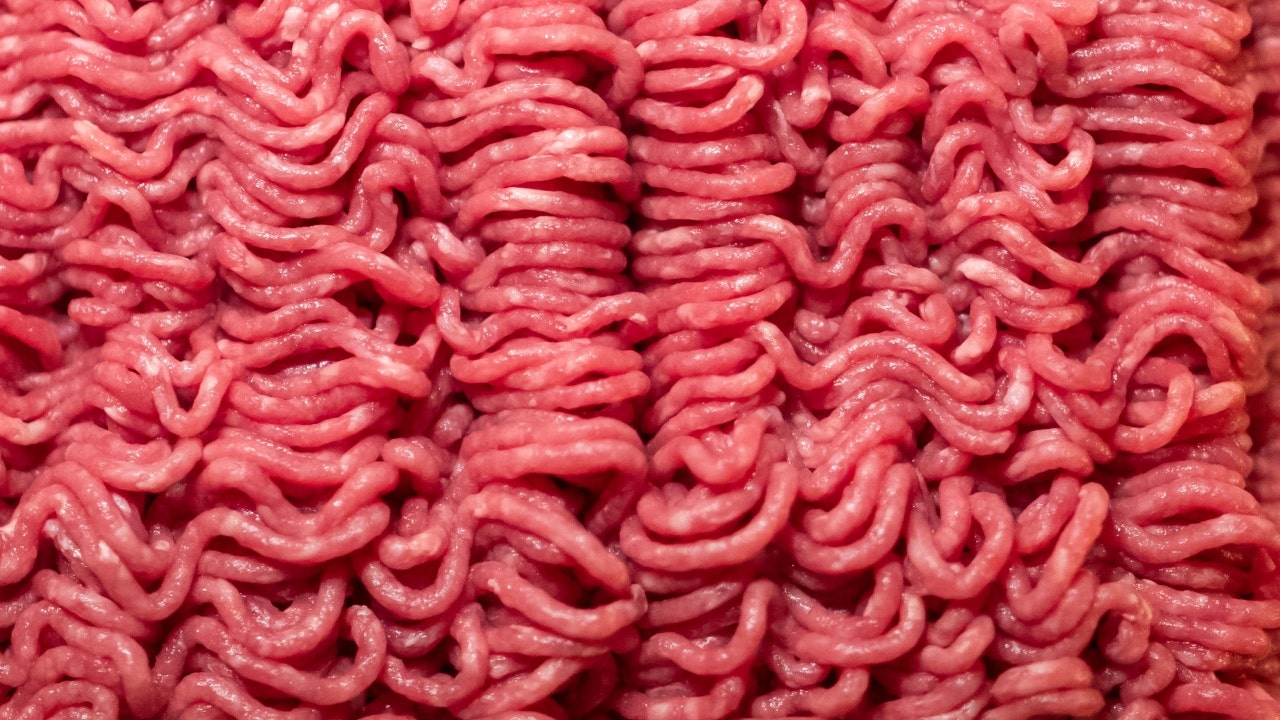 Organic ground beef from the supermarket is in a bowl. (Daniel Karmann/picture alliance via Getty Images)
Most people recover without treatment after four to seven days, but children younger than 5 years old, seniors and people with weakened immune systems may experience more severe illnesses that require medical treatment or hospitalization.
CLICK HERE TO GET THE FOX NEWS APP 
People should contact their healthcare provider right away if experiencing signs of dehydration, so much vomiting that liquids cannot be kept down, bloody diarrhea, diarrhea for more than three days that is not improving, or diarrhea and a fever higher than 102 F.
Julia Musto is a reporter for Fox News and Fox Business Digital.